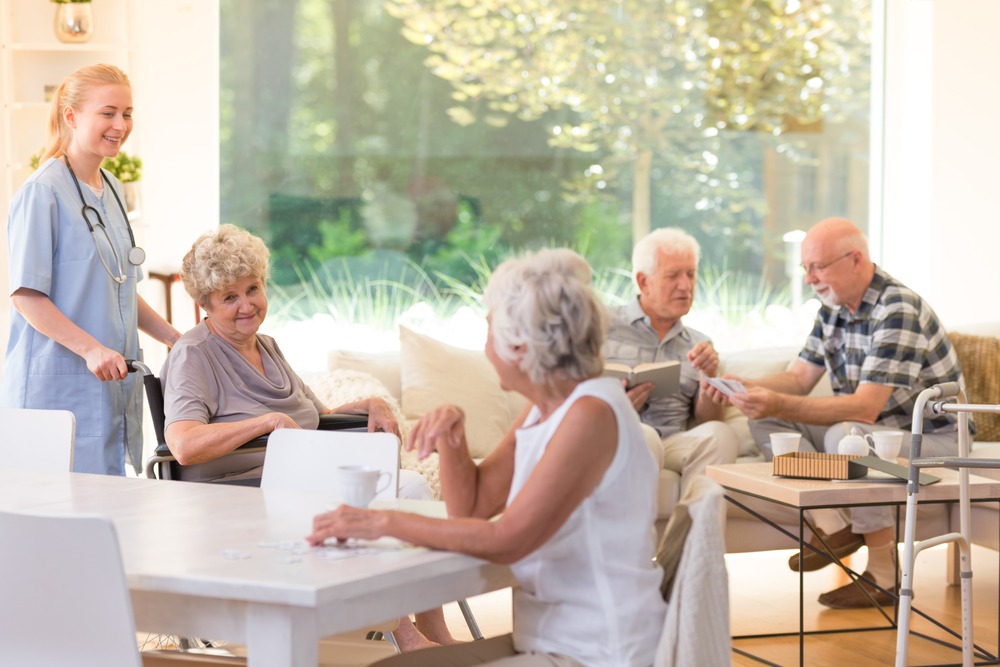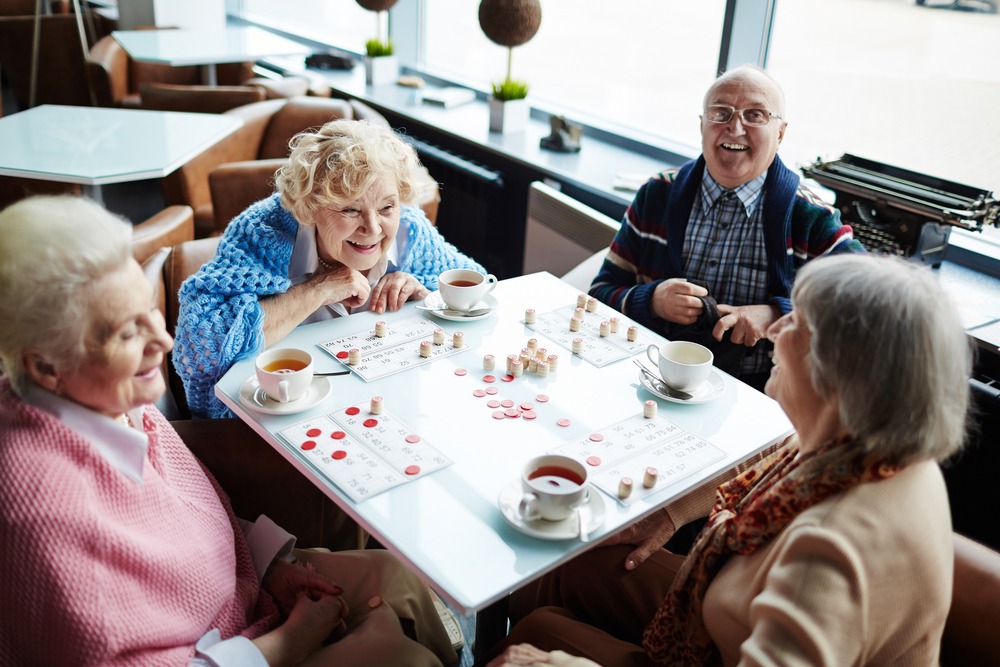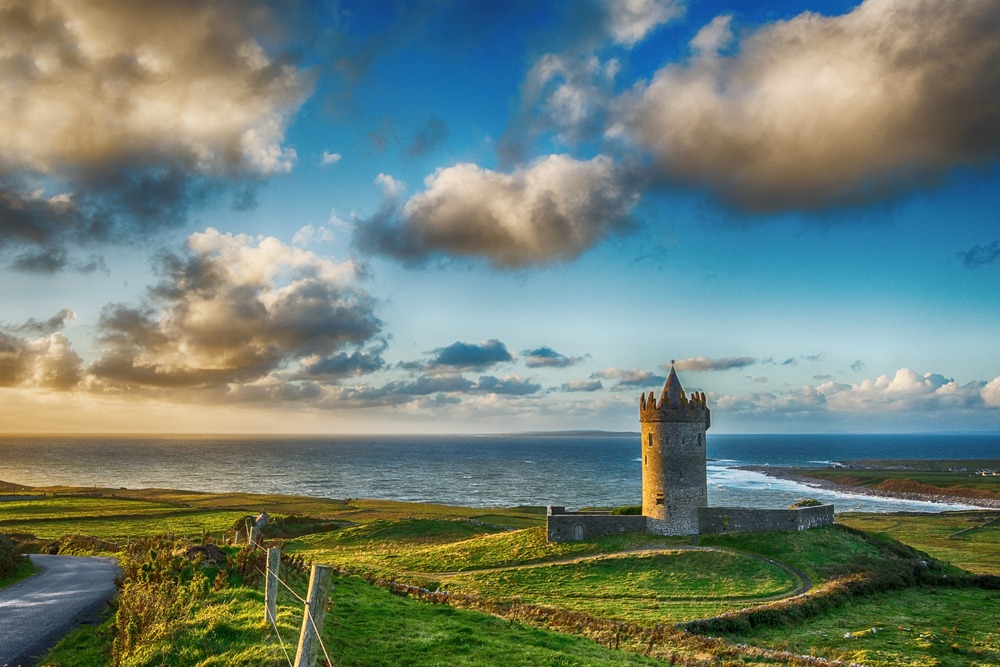 Environment:  (Facilities/Beds Available)
St Theresa's Nursing Home was built in 1996 as a purpose built Nursing Home. Since 2012 St Theresa's Nursing Home was certified as having a B2 Energy Rating. The size of each room is as follows: Single rooms: minimum 9.3m² Double rooms minimum 14.9m² and one 4 bed high dependency 33.4m² in accordance with the recommended legislation 2009. Communal areas: Dining-room 36m², Sitting-room Main: 45m² (28.34m2), Sunroom 1: 17.42m², Sunroom 2: 16.9m², Porch: 14m², Oratory 4.6m², Smoking Room: (4.3m2)
The Nursing Home facility comprises:
Bed-Room Accommodation:
3 Single Rooms

21 Single En-Suite

6 Double En-Suite Rooms

1 Four Bedded En-Suite
Toilet/Bathrooms [excluding En-Suites]
2 Main Bathroom/Shower rooms

3 Toilets

1 Visitors Toilet

1 Staff Toilet

1 Staff Shower room

1 Kitchen Staff Toilet
Resident General Areas
1 Oratory

1 Day/Lounge room

2 Sun Rooms

1 Smoking Room

1 Porch/ Seating area
General Areas 
1 Equipment Room

1 Treatment Room

1 Staff Changing Room

1 Nurses Office

1 Matrons Office i.e. Service Provider/General Manager

1 Person in Charge/Director of Nursing Office

1 Administration Office

1 Administration Store
Laundry/Cleaning Areas
1 Sluice Room

1 Laundry Room (Wet & Dry Areas)

1 Cleaning Room
Catering Area:
Dining Room

Kitchen

Preparation Area/Back Kitchen

2 Food Stores (i.e. Cold storage & General)
Additional Buildings:
General Store

2 External Stores

Staff Accommodation

Manager's Bungalow
In order to enhance the care provided and enable you to fulfil your personal, social and psychological needs the following services and activities are available within St Theresa's Nursing Home
*NB. Any therapeutic techniques/therapies that are used in St. Theresa's will be at the request of the Resident and the arrangements of these will be supervised by the Person In Charge who will ensure that the therapist is appropriately qualified and insured to practice.
External Facilities/ Activities:  (Includes Wild atlantic way)
St Theresa's Nursing Home is situated on the outskirts of Kilrush Marine Town. The Nursing Home is serviced by nearby restaurants/ public houses/ libraries/community halls/churches and local historical places of interest. St Theresa's Nursing Home encourages Residents to participate in external activities with their Relatives, where possible, all external activities/events are displayed on our notice boards as they arise.
Kilrush is part of the Wild Atlantic Way a route which in recent years has become more popular as the hidden gems of the west are becoming more famous and known to all around the world. The Co. Clare stage of the Wild Atlantic Way is 230km long starting from the Killimer Tarbert Ferry and ending in the village of Kinvarra on the Galway border.
This section of the Wild Atlantic Way is packed with attractions from the world famous Cliffs of Moher and cliff top walk, to the Burren National Park, stunning beaches like Kilkee, to trips with Dolphins and top surf spots.  Some of the best towns, villages and islands to visit on the Clare stage of the Wild Atlantic Way traveling south to north include Kilrush, Carrigaholt, Kilkee, Doonbeg, Quilty, Spanish Point, Miltown Malbay, Lahinch, Liscannor, Cliffs of Moher, Doolin Ferry to Aran Islands, Lisdoonvarna, Ballyvaughan and ending in the Galway village of Kinvarra just across the border.
The following is a short list of what is local to St Theresa's Nursing Home the Attractions and 'Things to See and Do' on the Wild Atlantic Way:
Kilrush - Shannon Dolphin and Wildlife Centre

Kilrush - Scattery Island Monastery boat trip

Kilrush - Vandeleur Walled Garden

Doonaha beach, lighthouse and fort

Carrigaholt Castle and Rinevella Beach

Loop Head Lighthouse

Killkee - Beach and swim snorkel the pollock holes

Doonbeg beach, fort and Golf Club
West Clare is famous for its homely welcome to those from near and far and in St. Theresa's this is part of who we are. All our Staff together embrace the ethos of family and everyone is welcome and if you can sing, dance, play or spin a good yarn then even better!! The door is always open!